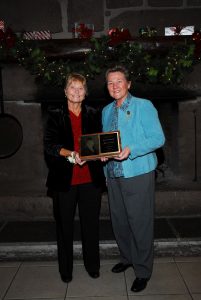 Jeanne Cooper is a lifetime sports enthusiast. Playing Volleyball, Field Hockey, Basketball and Softball all four years at North Babylon High School in New York. Captain her senior year on the volleyball team, Jeanne credits her coach Marilyn Cross for instilling in her athlete's a true sense of sportsmanship and an unwavering competitive fire to "never give up".
Her collegiate career began at Southern Connecticut State College. Playing volleyball for future Connecticut Women's Volleyball Hall of Famer, Lou Albrecht (Class of 2000) and then managed the team under Joan Barbarich another Connecticut Women's Volleyball Hall of Famer (Class of 2000). Both are experiences that solidified her path of excellence. Following up her collegiate career, Jeanne became the Assistant Volleyball Coach at the University of Bridgeport working along side Cindy Laughlin.
The next 16 years, would find Jeanne at the helm of the Hillhouse High School Girls Volleyball team. Coaching the Bulldogs to numerous District League Titles and CIAC State Tournament appearances. In 1982, Hillhouse reached the State Class M Finals against Branford High School. Capping the season off with a ranking of 3rd in the state.
During her high school coaching career, Jeanne was selected as the Head Coach for the Connecticut East All-Star Team. Furthering her commitment to the sport she was a member of the CIAC Volleyball Committee and served as the CIAC Volleyball Tournament Director. In 2002 she stepped down as the Athletic Director at Hillhouse High School to become the
Director of Health Physical and Athletics for the Hamden Public Schools. After a brief retirement, Jeanne became the Director of Athletics for the Laurelton Hall College Preparatory School for Girls.
Jeanne Cooper's career in athletics spans over 40 years. Including serving on the Southern Connecticut Conference Executive Committee and the Connecticut Association of Athletic Directors Executive Committee. She is also a recipient of the Northeast Women's Hall of Fame Award, the Robert M Duncanson Meritorious Service Award from the CIAC and recognized of by the National Interscholastic Athletic Administrators Association for service of 20 years.
In addition, Jeanne has been awarded the "Pathfinder Award" presented by the National Association of Girls and Women in Sports. She also received from the Women and Families Center of Central Connecticut the prestigious recognition of the "Women in Leadership Award".
Currently residing in The Villages Florida, Jeanne finds herself playing golf, pickleball and mahjong. She volunteers for a non-profit "Friends of SoZo Kids Inc. assisting children living in poverty in the Ocala National Forest, Board member of the Open Circle MCC church and Captain of the Hacienda Hills Village Cup Team.