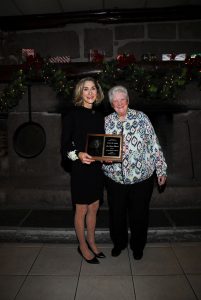 Lisa Cirmo Peterson played for Cheshire High School and was coached by Cynthia Hitchcock from 1976-1978. In 1978, Lisa was chosen captain of the team.
In 1976, Cheshire volleyball captured the Housatonic League championship and won the Connecticut Class M title. In 1977, Cheshire once again won both the league and state championships and, in 1977, Lisa was selected as a member of the All-Housatonic league.
Lisa joined her team to tour Poland in July 1976 playing exhibition volleyball, with Debbie Chin coaching the team. Cheshire was selected to participate in these "friendly" games in recognition of Coach Hitchcock's legendary win-loss record.
Cynthia Hitchcock also coached Lisa for Cheshire High School's track team where she was team captain in 1978 and 1979. In 1978, Lisa was honored with the Kimberly and Sandra Hitchcock Memorial Award for Sportsmanship.
In 1979, Lisa entered the University of Missouri and was invited to try out for the Division 1 volleyball team as a walk-on player.
Lisa graduated from the University of Missouri and earned a graduate degree from St. Joseph University. Her 30-year professional career includes Food and Nutrition Editor for several magazines and a registered dietitian.