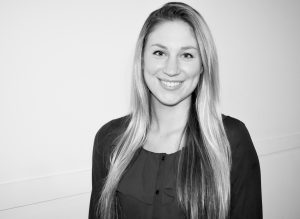 Kyley graduated from Rocky Hill High School in 2012. She was a member of the volleyball team for all four years. As a freshman, she was awarded Offensive Player of the Year. Her team qualified for the state tournament and advanced to the 2nd round. By her sophomore year, she earned Most Valuable Player on her team, qualifying again for the state tournament. Kyley was named to the All State First Team by area coaches. Her junior year she was again the team's Most Valuable Player, as Rocky Hill advanced to the second round of the state tournament. Kyley was again First-Team All-State and in addition was ranked number two in the nation in hitting percentage. In her senior year, Kyley was recognized as one of the top players in the nation.
Rocky Hill was the Class M State champions. Each of their matches in the State Championship was a five set victory. In the finals, Rocky Hill defeated Joel Barlow three games to two. Kyley was again Most Valuable Player, First-Team All-State and number two in the nation in hitting percentage. In addition, she was ranked number seven in the nation for kills per set, was named the to the American Volleyball Coaches Association First-Team All-America, and was awarded The Connecticut Gatorade Player of the Year.
In her career, Kyley's statistics included 1,517 kills, a final hitting percentage of over .500, 127 blocks, almost 1100 digs, and 362 service aces. She was a six-time American Volleyball Coaches Association National Player of the Week. Kyley also played softball in her sophomore year and participated in indoor and outdoor track her sophomore and junior years at Rocky Hill High School.
Kylee attended and graduated from Rice University in Houston, Texas where she played volleyball on a full scholarship. She is currently pursuing a Masters Degree in Liberal Arts at Wesleyan University in Middletown, CT.