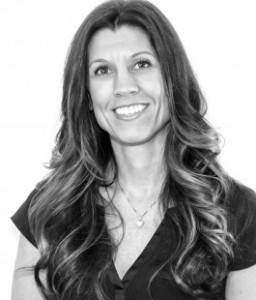 Growing up in mystic, Connecticut, with a big push from her father Art, Kim followed the footsteps of her older sister Kate. Kim had the opportunity to jump into the sport at a younger age and participate in several volleyball junior programs and elite camps. Like big sis, Kim found her strengths as a setter. During her high school years at Fitch, Kim was three sport letter winner but always favored volleyball. She was the starting setter during her career at Fitch putting strong stats on the board for both assists and aces. In 1990, her senior year, Kim led the team as captain and setter throughout the season, and into a final match as a high school player. Coached by Mark Sullivan, the 1990 team participated in their first ever state final championship. Although they took a tough loss, Kim demonstrated her love for the sport and team, and along with co-captain Anna Hauptmann, was named to the 1st team Allstate. She also led her team that year in assists, aces and was named Most Valuable Player. Her high school accomplishments earned her both academic and athletic scholarships to several colleges and Kim ultimately attended Springfield College.
Springfield competed at the Div. II level, part of a strong NE-10 Conference. The highlight of her freshman year was the match between Springfield and ECSU where she got to compete against her big Sister Kate and their dad was overjoyed to see them both play. Soon she found her leadership spot as a setter and was named captain both junior and senior year. In 1993, her junior year, Kim had 1,127 assists, led the team with 69 aces, was named to the Tom Hay all-tournament team, as well as MVP of the Tom Hay tournament. In 1994, her senior year, the team had strong performances throughout the season. Once again, Kim led the team with 1185 assists. For her career, Kim had 3033 total assists putting her third for career assists at Springfield. Her other achievements senior year include: East Stroudsburg all tourney team, NE10 Conference team All-Star, MVP of the Northeast Conference tournament, AVCA Division II Northeast region All-Star team, Division II national playoff participant, NE 10 Player of the Week, Springfield College Maroon Club Athlete of the Week, the CDC scholar athlete and the District 1 Academic All American.
Her first year of college, Kim took on the position of head coach for the Western New England men's volleyball team as a newly developed program. After her first year, she relocated for work to her current residence on Cape Cod where she then played with her sister Kate in doubles beach volleyball tournaments for several years.
Today, Kim resides in Sandwich, with her husband Mike, also an athlete from Springfield College to whom she has been married for the past 21 years. They are raising two beautiful girls, Sydney and Sammi who already like to pepper mom on the beaches of the cape and are quite the little athletes themselves. Kim still follows volleyball closely enjoying watching the Olympic indoor and beach teams, her alma maters, and most recently her niece Allie who played for the past four years at Eastern Connecticut State following in her mom Kate's footsteps.