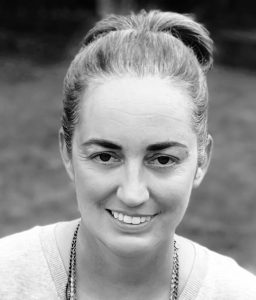 Elena has been an active volleyball player with 33 years' experience playing both high level beach and indoor volleyball. She is an active coach with 12 years' experience coaching at the high school and club level. She serves as a camp director and private coach helping to grow the sport locally.
Elena was a 3 year varsity starter at Fitch High School, earning All State Honorable Mention and her team's choice as Most Valuable Player in 1989. She was a Silver Medalist at Yankee Volleyball Nationals and has earned more than 20 indoor league and beach volleyball championships in New England.
Her record as a Junior Varsity coach at Fitch High School was an impressive 163-21 overall. As an assistant, she was part of 2 Conference Championship teams and the 2008 Class LL State Finalists. Elena also gives her time to young volleyball players in the club system in her area. Her teams have earned 6 Gold Medals and 3 Silver Medals in NERVA Volleyball Tournaments.
Most importantly however is how her peers, specifically two Hall of Fame members, acknowledge and admire her contribution to the sport of volleyball.
"Elena is a true competitor and her love for the game is enduring. I don't know anyone who has sustained her level of involvement in the sport, competing and coaching over the years. "
"Elena has been instrumental in the promotion and growth of volleyball in southeastern Connecticut. She demonstrates outstanding leadership qualities and never seeks personal recognition for her efforts."