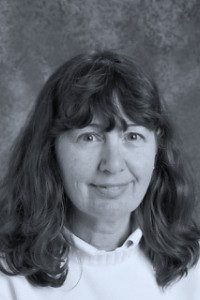 Cindy Fixer earned her BS degree in Physical Education from Southern Connecticut State College and her MS degree in Educational Administration and Supervision from Central Connecticut State University. Cindy coached volleyball at The Gilbert School for 32 years. Her overall record is 310 and 242. Her teams won eight Berkshire League tournament championships as well as thirteen league championships.
In addition, Gilbert played in three State Finals, winning two runner-up titles and one State Championship title. Fourteen of her players went on to play in college. She was named Outstanding Volleyball Coach of the Year for 2000-2001 by the Connecticut High School Coaches Association (CHSCA) and was selected to coach in the 1993 & 2014 Senior Volleyball All-Star Game. She represented the school as the girls' volleyball chairperson for the CHSCA and also served on the Senior All-Star Volleyball Game committee from its inception until 2014. In the educational setting, Cindy represented The Gilbert School by serving as treasurer of the Connecticut Association for Health, Physical Education, Recreation and Dance (CTAHPERD) for five years and as Finance Committee Chairperson for sixteen years. CTAHPERD recognized her with a Professional Merit Award in 1999.
At Gilbert she teaches Wellness and has also taught Health Science and Math. With her colleagues, she received an Outstanding Program Award for the Wellness department's "Parenting Awareness Program" from CTAHPERD in 2000.In her community, Cindy is a member of the Colebrook Lions Club and received their Outstanding Member Award for 2003-2004. As a club member, Cindy is the advisor for the Gilbert LEO Club, the student service club sponsored by the LIONS. She received several Service Awards from the Winsted Lions Club for being an outstanding Leo Club Advisor.