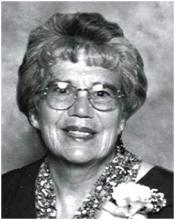 Edna graduated from West Haven High School and SCSU with a BS and MS in Health and Physical Education.
She played softball for the Raybeston  Brakettes during the 1950's and 1960's.  Her teaching and coaching began at Milford High School and in 1973 she moved to Foran High School. It was there that she coached volleyball (1973-1978), basketball (1973-1986), and softball (1973-1991). Her teams won 399 games in the three sports over a 33-year career.  In 1986, she took the position of athletic director at Foran. She served in that position until 1992. She served as CIAC volleyball tournament director from 1992-1996.
Edna was a pioneer in establishing sports for girls in the state of Connecticut. she began her career at a time when there were few if any sport opportunities as well as establishing herself and her programs as models of excellence.
Aside from her award presented tonight, Edna has also been inducted into the SCSU Alumni Hall of Fame. She is a member of the Softball Hall of Fame, the Conn. Coach Association Hall of Fame and will be inducted into the Connecticut High School Basketball Hall of Fame in April. Edna was also honored by the town of Milford with the renaming of the gymnasium at Foran High School as the Edna I. Fraser Gymnasium.