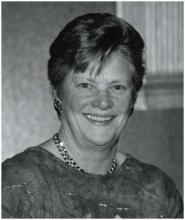 Cindy is one of the pioneers of girls' athletics in this area.
She started her coaching career in 1970 at Cheshire High School where she coached both volleyball and basketball.  She also coached the girls' track team from 1973-1981.  Cindy's intensity and competitive attitude helped build Cheshire into one of the most successful athletic programs in the state. During Cindy's career her volleyball teams compiled an impressive record including 3 state championships, 7 Housatonic League championships and an amazing 57 game winning streak.  Many of the athletes under Cindy's guidance received All-League and All-State honors and many went on to play in college.
At the helm of the basketball team for twenty years, Cindy's teams were very successful.  Her leadership gained her many honors including being named Coach of the Year by the Tap Off Club in 1982 and being inducted into the Tap Off Club Basketball Hall of Fame in 1995 and the Connecticut Women's Basketball Hall of Fame in 1995.
Today Cindy is retired from teaching and coaching, but she is embarking on a new career- as a volleyball official!  She also spends time with her son Bruce, daughter-in-law Susan and grandsons Bruce and Blake.