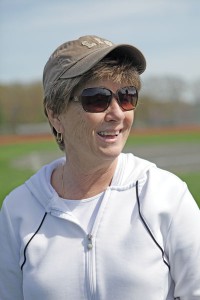 Christine started her volleyball career at Farmington High School where she played from 1965 to 1968. Her team won state championships in 1966, 1967 and 1968. They were undefeated in regional format during those seasons.
After graduation from Farmington High, Christine went on to Ursinas College and then Central Connecticut State University where she competed on the volleyball team and graduated with a BS in Physical Education.
She coached volleyball at Farmington High School from 1974-79 and '81, accumulating a record of 80-37. Her teams were four time Northwest Conference champions and they won the Class S state title in 1979.
Christine was the 1978 Connecticut High School Volleyball Coach of the Year.
She is presently the physical education coordinator at Irving Robbins Middle School.