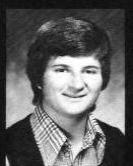 Dr. Brown's volleyball interest began as far back as 1964 when she was a young girl who would rig up ladders and ropes to play volleyball with her friends in the back yard of her home. That fascination with the game led to her initial participation on the organized team when she played "homeroom volleyball" at Central Grammar School.  Her volleyball experience grew with her competition on the Milford High School varsity team where she captained the team. She advanced to play with the Connecticut Clippers USVBA team during her senior year at MHS.
Upon graduation from Milford, Gigi continued her education as well as her volleyball career at CCSC where she starred as a hitter.  She led the CCSC team as captain and was selected to numerous tournament all-star teams. She helped Center qualify for AIAW regional tournament play. During her college career, she was also invited to try out for the US Volleyball team in preparation for the World Cup Games in Montvideo, Uruguay. She was one of two players from the east coast invited to the tryouts in Los Angeles.
Gigi coached volleyball at Avon High School and Canton High School during her college years. She capped her athletic career in college when she was awarded the Gail Rutz Award as the outstanding senior female scholar/athlete at CCSC.
After college it was back to the Clippers for two more years of competition, as well as  a stint as assistant coach at the University of Tennessee. It was then that volleyball took a back seat to medical school and her residency.
That hiatus did not end Gigi's career. She has continued to play in various coed leagues and on women's teams up to and as recently as 1994.
At present, Dr. Brown is the Medical Director of Rehabilitation for Exeter Health Resources and the Medical Director for Rockington VNA and Hospice, both in Exeter New Hampshire.