Class of 2009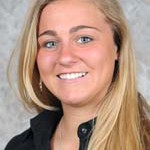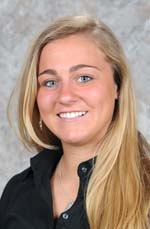 Britney played volleyball at Bunnell High School from 2003 to 2006. In her four years, Brittany started every game. In a 5-1 offense, she played both as a center and a hitter. For her career she had 2,638 assists, 352 kills, 110 blocks and 496 service aces. Over those four years, the team's record was 94 and 5! In 2004, 2005, and 2006, Brittany's team won the SWC League championships and LL State Championship titles.
In 2003, her freshman year, Brittany was named second team all-league-a hint of what was to come. In her sophomore, junior, and senior years, she was named first-team all-league. In her junior and senior year she was named first-team all-state.
As a senior Brittany was named the Gatorade Player of the Year and the Coca-Cola Player of the Year, ending her outstanding volleyball career.