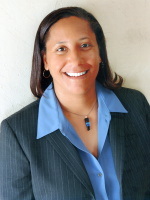 Robin attended Portage Central High School in Portage, Michigan, and then attended college there as well for two years. She then transferred to the University of New Haven where she had been recruited by Connecticut Women's Volleyball Hall of Fame member Debbie Chin.
In the two seasons Robin played (1989 and 1990), her team posted identical 33-11 records and the University of New Haven played in the NCAA championships each year.
In her senior year Robin was named the University of New Haven's Female Athlete of the Year.
Robin went on to graduate school at Western Michigan University and returned to her alma mater as the had volleyball coach in 1994.
University of New Haven News:  Salters Tapped for Women's Volleyball Hall of Fame