Class of 2004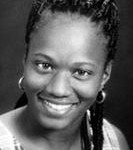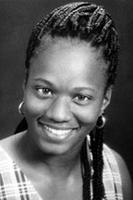 Sheena began her volleyball career at Westhill High School, where she played from 1978-1981 for Coach Winnie Hamilton.  During the 1980 season, the Vikings won the CIAC State Championship and finished with a perfect 20-0 record.  Sheena attended Eastern Connecticut State University and continued her exemplary volleyball career.  An outstanding hitter during high school and her first year of college, an injury to the team's setter during her sophomore year changed that.  Eastern coach Floretta "Pinky" Crabtree saw her ability and decided Sheena would fill the slot.  This changing role was a challenge but she found it exciting and was equal to the task.  During her four seasons at Eastern, the team qualified for the NCAA playoffs three times.
Sheena has continued her involvement with volleyball since graduating.  She coached at Quinnipiac College and at Wilbur Cross High School and has worked at numerous camps.  In working with female athletes she has been proud to pass on the attitude that was instilled in her by her high school coach Winnie Hamilton, "that with hard work and confidence, they can achieve anything."
Sheena is a teacher at Dolan Middle School in Stamford.  She now devotes her time parenting her 8-year-old son Andre.