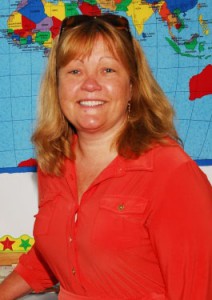 Joanne's involvement with volleyball began in 1981 at Maloney High School. She palyed four years in one of the premier programs in the state, coached by Hall of Famer Cindy Opalski. Not only did she learn how to better her skills and playing ability but she also learned the intricacies of the game that would server well as a coach. She showed herself to be someone who could lead as evidenced by her selection as captain. A versatile athlete, Joanne played tennis for four years. She was captain and received the Dan Sullivan Scholarship Award her senior year.
After graduation in 1984, Joanne attended CCSU as an Education major. In the Fall of '85, she became assistant coach of the Lyman Hall girls' volleyball team. With that one year coaching experience and start her junior year at Central, Joanne applied for the head coaching position at her alma mater. Maloney's legendary AD Norb Fahey saw something in young Joanne and hired her for the job; and that rest is, as they say, history. She would remain there for 11 seasons, accruing an impressive 201-33 record, continuing the winning tradition establish by her predecessors. During her tenure as coach, Maloney consistently qualified for post season play, winning 8 CCC South league titles and taking 5 trips to the finals of the CIAC Class L State Championships. In 1989 and 1994, Maloney finished as runner-up and they won the state titles in '87, '88 and '92. Joanne has had many of her players recognized for their playing. They have been selected to receive numerous all-league and all-state honors. Many of her players have gone on to play in college.  Joanne has been honored for her outstanding achievement in coaching as well. She was selected Connecticut High School Coaches Assoc. Volleyball Coach of the Year in 1995. In 1996 she received that National High School Coaches Assoc .District 1 Volleyball Coach of the Year and she was one of eight finalists for the NHCA coach of the year.
Joanne has excelled in her teaching career as well as her coaching career. She received the Meriden Exemplary Project Achievement Award in 2001; Meriden Project Excel's Influential Teacher Recognition (1998-05); 1998 Nomination for "Who's Who Among  America's Teachers."  In 2008 Joanne was hired as the Supervisor of Language Art (6-12) for the Meriden Public School System.
Joanne said she was most influenced by her grandmother, Freida Burhardt. A strong woman who encouraged Joanne to strive for excellence, a trait she in turn passed on to the young women she has coached.