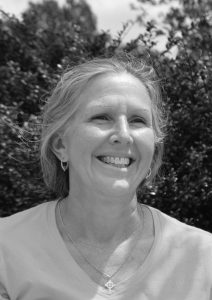 Debbie O'Brien began her volleyball career playing at Wethersfield High School for coach John Landry. She often talked to him about her desire to coach volleyball after college. She attended Stonehill College where she played volleyball and earned a B.A. in Elementary Education. After graduation, John asked if she was still interested in coaching. Debbie served as his assistant for four years and took over the program in 1994. She is currently in her twenty-fifth year at Wethersfield.
Since 2010, Debbie has also been the head coach of the Boy's Volleyball Program at Wethersfield after serving or three years as assistant.
Her teams have often qualified for post-season play, including the conference and state tournament. Many of her players have earned All-Conference and All State honors. In addition to earning CCC divisional titles, one of the honors Deb is most proud of is the six Connecticut Board o Volleyball Officials Sportsmanship Awards her teams have earned. She is also proud of former players who have returned to coach with her, as well as those who have gone on to become successful coaches.
Debbie is presently teaching sixth grade at Charles Wright Elementary School in Wethersfield.