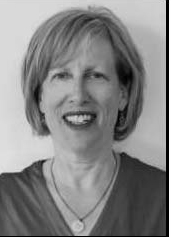 Shirley Breuer's involvement in volleyball began in 1975 when Newington High School started a program in her sophomore year. She was awarded the Coaches Award that sea-son in recognition of her dedication toward improvement. Her dad, seeing how much she loved the sport, laid out a volleyball court in the backyard that summer so she could prac-tice her setting skills with one of her teammates. Under the guidance of Coach Willa Eckersley, the team went on to win the Central Valley Conference in 1977 and finished 7th in the state. Stats weren't "in vogue" during those days, but she might still hold the school serving record- acing 17 in a row! She continued on, playing at UCONN and then coached E.O. Smith in 1981.
Upon graduation, Shirley played recreationally in the Newington League where her team won championships in 1983, 1985, 1986 and 1987. She played (and officiated) in the Nutmeg Games, winning silver medals in 1990 and 1991 and capturing gold in 1993 and 1995. Moving to South Windsor, she was Captain of her recreation team, "Side Out", winning championships in 1989-1996, 1998, 2000, and 2012.
She began officiating with the CT Board of High School Volleyball Officials in 1982 and remains an active member of this board at the present time during both the Girls' and Boys' seasons. She was also an official on the Women's Collegiate Board from 1983-1995 until professional obligations in her Physical Therapy career demanded more of her time.
For 28 of her 34 years as an official, Shirley has served as an Executive Board Member. She began as secretary for the girls' board from 1982-1986 (in the days when you had to type, address and stamp envelopes for 80 members!), moved into the vice president's position from 1986-1990 and served as president from 1990-1996. She returned to the secretarial position on this board from 2000-2010, resigning to spend time taking care of her mom. From 2011-2015 she held the dual role for secretary/treasurer of the boys' board. She was also secretary and vice president of the college board from 1984-1993 and was the assigner during the 1994 and 1995 seasons. In addition she has served on rating/training committees throughout her career and has donated her time to officiate Special Olympics, Easter Seal Tournaments, the Cathy D'Apice Memorial Tournament, the Alana Ferrante Memorial Tournament as well as the high school girl's/boy's All Star Games.
Shirley has had the honor of officiating many exciting regular season, tournament and state final matches throughout her career, but perhaps the most memorable were: The 1995 Girls' State Final – Morgan vs. North Branford in which Morgan won 15-13 in the 5th set! May 5, 2008- Lewis Mills vs. Southington Boys at Southington High School – a 47-45 rally point set that took 42 minutes!!