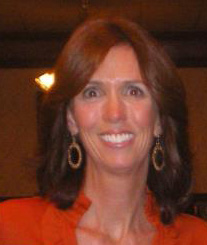 Nell-Ayn made her mark on Connecticut scholastic volleyball while at Amity Regional High School. She began in 1983 and earned her first varsity letter in 1984.
She was selected a team captain in 1986 and her team captured the Class L state titles in 1983, '85 and '86.  She was selected to the CIAC All-State team in '85 and '86.  Other honors she received while at Amity included the Amity Athlete of the Month in 1985 and the New Haven Register Athlete of the Week in 1986.
She was awarded a full athletic scholarship for volleyball at the University of Connecticut where she started all four years. She was selected the Big East co-player of the in in 1988 and Nell-Ayn was elected co-captain of the UConn team in 1990.
Nel-Ayn has coached with Debbie Chin at her "No. 1 Total Volleyball Camp". She returned to Amity in 1992 to assist head volleyball coach Paul Thees. While working with Paul, the team won the '94 and '95 Class L state titles. She then moved on to become head coach of the Newtown High School volleyball team in '96. Her team won the Class L state championship that year.
Newtown Bee: Nell-Ayn (Aloi) Lynch, a social studies teacher at the Newtown Middle School, will be inducted