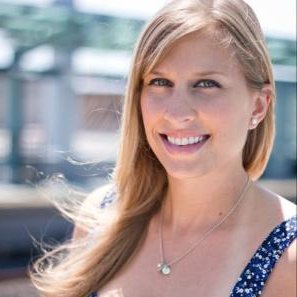 Becky Corb played volleyball at Bunnell High School from 1998-2001 under head Coach Dave Jockle, another inductee this evening. During her career, Becky's teams won three Conference Champion-ships. In her senior year, her team won the State Championship and Becky was named to the First Team All-Conference, and the First Team All-State. In addition, she was named to the New Haven Register's All-Area Team and to the Hartford Courant's All-Courant Team. Also in her senior year, she was named the New Haven Register's Player of the Year.
Becky played collegiately at Loyola College from 2002-2006. In her junior year, she led her team and was 2nd in the Conference with 434 kills. She also had 210 digs, 8 solo blocks, 35 total blocks, 10 assists, and led the team in service aces with 31.
In Becky's senior year, she was named to both the Patriot Invitational All-Tournament Team with 47 kills and the Spring Hill Suites Classic All-Tournament Team with 69 kills and 39 digs, and was named Loyola College's Volleyball Most Valuable Player.
Becky became only the second player in Loyola's history with 1,000 kills and 1,000 digs. When she graduated, she held the school's career kill record with 1,629.