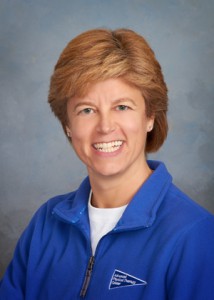 Jill was an outstanding and versatile athlete at Westhill. She was a 3-sport standout, earning recognition in volleyball, basketball and softball. A three year starter for Hall of Fame coach Winnie Hamilton, she was an outside hitter her junior and senior years. By her own admission, at 5'6" Jull was not the tallest hitter but she made up for her lack of stature with tremendous power and skill. During her junior year, Westhill started the season without the services of 5 of 6 starters from a 26-0 season and she was the tallest player. With dedication and drive, that team lost only 3 matches. Jill was a big part of that success. She was named the team's Best Offensive Player and selected to the All-City team.  As a senior, Jill was team captain and her leadership and aggressive play was instrumental in bringing Westhill to the CIAC Class LL finals. It would be the team's only loss that season. Jill was named her team's MVP for the third time and she was an All-City selection again. She was also selected to the All-County and All-State teams. Jill was also a 3-year starter in basketball at Westhill. She was team captain and All-City her senior year. She was a 4-year start in softball. She was captain, All-City for 2 years and an All-County and All-State selection her senior year. In 1983, Jill received Westhill's award for Most Athletic Female.
After graduation Jill spent one year at UConn where she played softball. Her sophomore year she transferred to Quinnipiac College where she was instrumental in starting their varsity volleyball program. She was setter for 2 years and was team captain. Jill received a softball scholarship at Quinnipiac and started 3 years at first base. She was team captain and named to the All-ECAC team.
Jill is still actively involved with sports. She was a volunteer volleyball coach at Westhill from 2000-04 and a volunteer coach at Darien High School's summer volleyball camp. From 1986-89 she played touch football in the North American Women's Touch Football League.  She was quarterback for three years, leading her team to three Super Bowl wins and she was named Super Bowl MVP three times. Jill played fast pitch softball for the Stamford Flames Class A Fast Pitch Travel team from 1980-89, her team taking 5th place at the National Tournament. In 1990 Jill started to play slow pitch softball. She played for 6 years, ending her career after her team won a 2nd national championship. Then in 1996 Jill joined the Stamford Storm Women's ice hockey team. She has played goalie for 12 years, earning numerous team gold medals and MVP awards in USA and Canadian tournaments. She has been team captain for 19 years.