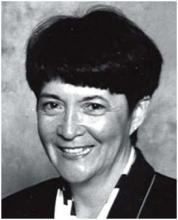 Debbie graduated from W.C. Mephem High School and received BS from SUNY at Cortland, as well as an MS from the University of North Carolina. She is presently the Director of Athletics at the University of New Haven.
There is no aspect of the game of volleyball with which Debbie has not been affiliated. She was a player for the Connecticut Clippers from 1968-1977 where she competed in nine national tournaments. She has officiated on the college level for many years from 1973-1985. This experience also included officiating many regional and national championships. She was a member of the National Volleyball Officials rating team from 1976-1985.
As the head coach at the University of New Haven from 1975-1993, Debbie's teams competed in eight regional and five national championships. They placed as high as fifth in 1984, 1985, 1988 and 1993. She is a USVBA Coaches Instructor Level I and Level II as well as International Volleyball Federation Stage One Coach. In that capacity, she has given clinics around the world.
Her #1 Total Volleyball Camp held during the summer at Wesleyan University has trained many of the state's elite high school players.
Debbie has held numerous positions and chaired many committees in intercollegiate athletics. Most recently, she sits on the New England Collegiate Conference Executive Committee and she has chaired the National Association of Girls and Women in Sport volleyball rules committee from 1993-1997.