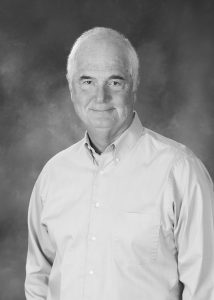 Richard attended the University of Oregon, earning a BS in Biology and MS in Physical Education along with a teaching certificate in Biology. While at Oregon he was captain of the water polo team. In 1975 he began his teaching career in Petersburg, Alaska. At first coaching swimming for six years then coached volleyball for five years taking the Vikings to the first ever Alaska 3A State Championship Tournament.
After two years as the Assistant Volleyball Coach at the University of Alaska Anchorage (ranked in the national top 25), Richard was hired at Western Connecticut State University in late August in 1988. Upon arriving in Danbury the entire history Of WCSU volleyball was one page of yellow legal pad paper with about 10 names and telephone numbers. That year WC—SU placed second in the Independent Athletic Conference, then placed first for the next four years before becoming an independent until joining the Little East Conference in 1997 placing second in the LEC in 1997 & 1998.
Western began a string of 49 straight conference wins from 1998-2004 including six straight LEC Titles and five straight Tournament Championships, earning Jive straight NCAA tournament appearances, advancing to the second round three times. During his tenure at Western he coached 4 NCAA All Region players and many IAC All Conference players and 28 LEC player honors with 9 major honor winners. He was Coach of the Year in the LEC 2000 & 2001.
Richard was active nationally as he was a long time member of the AVCA, serving on the AVCA Regional Top 10 Committee. He was also active regionally as Vice President then President of the New England Women's Volleyball Association. Richard also played in the USVBA Nationals in 1987 and 1988, playing against a team of ex-Olympians in 1988. He played in the Danbury men's league, the Senior Olympics, the Connecticut State Games and New England Masters, began the Danbury Juniors Program and ran outdoor doubles tournaments and indoor reverse coed tournaments for over 10 years.
While in Alaska he became a commercial fisherman as a salmon trawler. He still trawls commercially for salmon every summer.