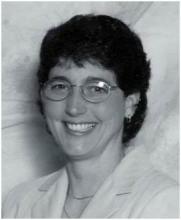 Lynn began her volleyball career at Brien McMahon High School where she played from 1969072.  she was team captain her senior year and her teams were undefeated during her junior and senior seasons. in 1972, they placed 3rd in the state tournament. during her high school career, she also was a member of the field hockey, basketball, track and field, badminton and softball teams.
Lynn continued playing volleyball in college when she went on to SCSU wand was a spiker for Louise Albrecht. She competed on the varsity squad from 1972-1976. The team won first place in the regional tournament in 1976 and qualified for the national tournament.
She received Outstanding College Athletes of America award in 1975. She was listed in the Who's Who Among Students in American Colleges and Universities in 1975.
After college Lynn continued to compete playing USVBA for the Connecticut Clippers and the New Haven Dippers for 1977-81. Her teams took first place in the USVBA regional championship in 1977, 79 and 81. She competed in the USVBA national tournament, held in Hilo Hawaii in 1977, representing the Eastern Zone. It was there she played against Olympians Flo Hyman and Debbie Green.
She was a member of the Greater New Haven board of volleyball officials from 1973-77. She also officiated basketball and was an ASA softball umpire.
Lynn also competed in AAU track and field, ASA softball, playing for the Raybestos Brakettes and was assistant women's basketball coach at SCSU in 1977.