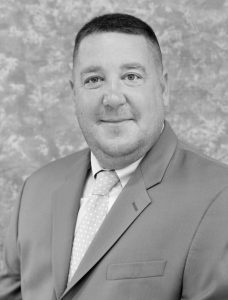 Mike Brienza began his coaching career at Jonathan Law high school in 1995 and coached the Eagles for twelve years. Law earned the Southern Connecticut Conference Hammonasset Division Championship in 2004 and 2005. In 2006, they were the Southern Connecticut Conference Champions. His teams qualified for the Connecticut Interscholastic Athletic Conference state tournament in each season and were the CIAC Class M Runner-up in four state title games. At Law, Mike developed fourteen 1st Team All-State Players and twenty-one players who went on to play in college. In 1999 and 2003, he was recognized as the Connecticut Post and New Haven Register Coach of the Year, and in 2005 he was named the coach of the CIAC Senior All-Star Game.As successful as Mike was with the Jonathan Law Eagles, in 2007 he would take on a new challenge as head coach with the Post University Eagles and set out to turn the program around. By 2014, his team was the Central Atlantic Collegiate Conference Champions. They never looked back as they repeated in 2015.
They qualified for three straight NCAA Tournament appearances in 2014, 2015, and 2016. In each of those years, he had several athletes on the CACC All-Conference teams, as well as on the All-Academic teams. He coached the CACC Player of the Year in 2014, 2015, and 2016. In those same years, he also had a player on the All-East team and a player who received All-American honors. Mike was honored by National BSN Sports who named him their Coach of the year in both 2014 and 2016.
A colleague said of Mike, "Personally, I think the job he has done at Post University has been nothing short of incredible. I am not sure many in the area could have had nearly the amount of success he has. I believe his program may have been the first or one of the first programs to make the NCAA Tournament at Post. That certainly has had an impact on the university as well".Mike also has been a Head Coach in the Connecticut Juniors Volleyball Club since 1995. His teams were the New England Regional 18-under Champions in 1996, 2004, 2006 and 2007. His record in eleven years is 410 and 95.Mike continues coaching at Post and with the Connecticut Juniors.