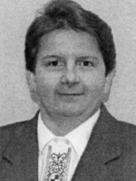 Barbara graduated from the University of Connecticut in 1974 where along with her academic studies, she played volleyball, basketball and softball. Upon graduation, she accepted a teaching position in the Waterbury School system as well as a coaching position in 1975 at Naugatuck High School where she became the school's first girls' volleyball and basketball coach.
During Barbara's 12-year volleyball coaching tenure, her team complied a 203-26 record. This includes one state championship season (17-0), five trips to the state tournament, one with a quarterfinal finish, two as semifinalists and two as runner-up. Barbara has coached eight all-state volleyball athletes and she was named the CHSCA Volleyball Coach of the Year in 1981.
She is presently a 6th grade Principal at West Side Middle School in Waterbury.