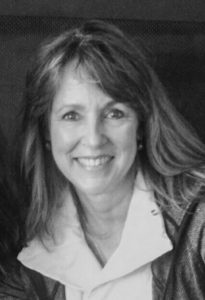 Title IX – "No one person in the United States shall, on basis of sex, be excluded from participation in, be denied the benefits of, or be subjected to discrimination under any educational program or activity receiving federal financial assistance"
Duffy credits all her opportunities and successes to the enactment of Title IX in 1972 and Connecticut Volleyball Hall of Fame Inductees, Edna Fraser, Debbie Chin and Betsy Gilmartin, all of whom, without their tireless efforts on behalf of female athletics, evenings such as this would have never been possible.In 1973, Duffy began her career in athletics, playing volleyball, basketball and softball for Edna Fraser at Joseph A. Foran High School in Milford, Connecticut. In 1975, the Lions would win the school's first athletic State Championship, capturing the CIAC Class M Volleyball title. Captain her senior year; Duffy led the Lions to the state semi-finals, narrowly missing a repeat. The banner, tattered and dusty continues to hang proudly in the Lion's Den ever reminding future female leaders of when it all began.
The Lion became a Charger in 1977 receiving a scholarship to play volleyball, basketball and softball for Debbie Chin at the University of New Haven. The women's program built on pride and perseverance would, in later years, become nationally ranked for their athletic excellence. Duffy will proudly state, "Playing for Debbie Chin is my claim to fame"The Charger became a Tiger in 1995, working with Athletic Director Betsy Gilmartin at Mercy HighSchool. Together they created a volleyball tradition of success that continues today.
In Duffy's first season the Tigers finished 7-11, but in their second season they finished 21-3. The program has never looked back, continuing to compete in the tough Southern Connecticut Conference and the CIAC State Tournament. The Tiger became a Panther this past season as Duffy took over the volleyball program at Hill Regional Career High School in New Haven. A volleyball coaching career that spans 27 years has been highlighted by contributions such as: Deputy Commissioner Special Olympics World Games, one of the original Connecticut Junior Olympics Volleyball club coaches, Senior All-Star Game coach, Senior All-Star Committee member, CIAC Assistant Coach of the Year, and now a Connecticut Women's Volleyball Hall of Fame member.
A scholarship, "PAT", was created in memory of Patrick Launder, Duffy's husband and Mercy's #1 Fan, to promote Title IX where numerous players have gone on to become successful collegiate athletes, coaches and leaders in their communities. Title IX Lives On!