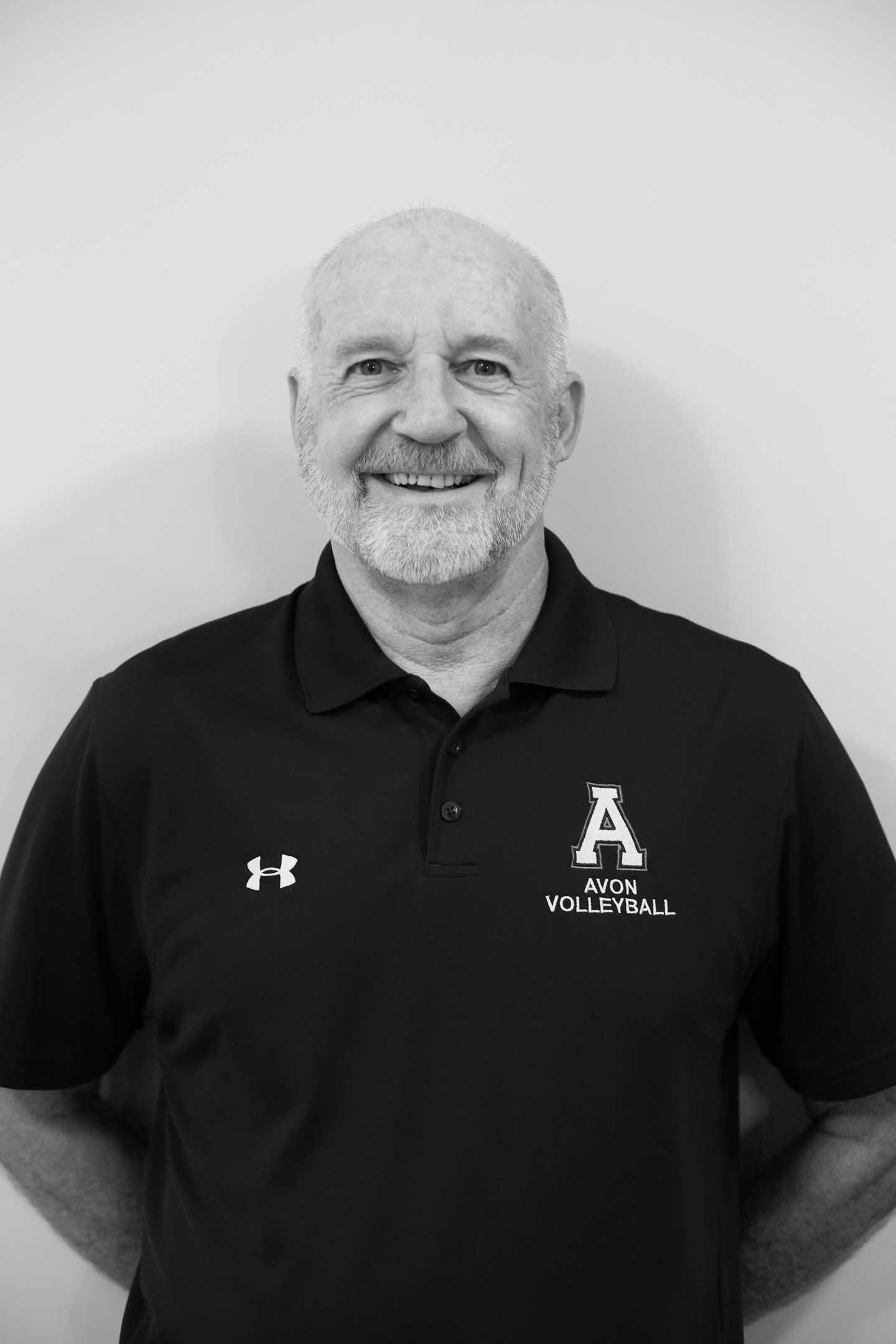 Curt Burns graduated from Central Connecticut State University in 1975 where he earned three Varsity letters in track and field. He competed in the pole vault and high jump and also took honors at the NCAA level. After college, Curt became involved in playing competitive volleyball through the USVBA, now USA Volleyball, on Northeast men's club teams. After attending several AVP tournaments, he also became an avid beach doubles player. Curt founded the New London Beach Volleyball at Ocean Beach Park. He played beach doubles while also directing men's, women's, co-ed and Youth Tournament Championship events for 10 years at the beach.
He began his coaching career at the University of Hartford for the men's club team, competing in the Eastern Intercollegiate Volleyball Association. This also included playing NCAA teams. Shortly thereafter, when the Avon High School girls' varsity position opened up in 1989, Curt became just the second coach in their 47 year history. He succeeded 2011 Hall of Fame inductee and founding member, Barbara Startup.
While at Avon, Curt has earned 406 career wins, 8 conference championships and 5 CIAC State semifinal births. His teams have gained 23 state tournament berths in a row. Curt has mentored 80 all-conference players and 20 All State selections. He was named CHSCA girls' volleyball outstanding coach in 2009 and chosen as a finalist for NHSCA volleyball Coach of the Year in 2012 in 2016.
He co-founded, directed and coached the first Club volleyball program for boys in Connecticut in 1992. That club won New England and East Coast titles and competed successfully at Junior Nationals as well. Since 2004, Curt has coached the Newington High School boys program, amassing 268 wins, six CIAC championships, 8 state finals and 9 CCC Conference titles. Curt has coach 29 All State players and two CHSCA players of the year. He was also named CHSCA boys volleyball outstanding coach in 2014.
As a certified volleyball referee for over 25 years, Curt has officiated USVBA tournaments and worked in NCAA Division I, II and III matches as a member of the Professional Association of Volleyball Officials.
Curt is currently retired from full-time engineering employment for 33 years in the town of West Hartford, CT. He has just completed his 31st season as head coach of girls' volleyball at Avon High School and will enter into his 17th season as head coach of boys' volleyball at Newington High School in the spring of 2020.